Welcome to Crossgates Health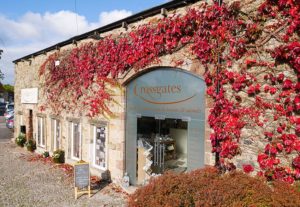 If you are looking for complementary methods to manage your health, contact the Crossgates team. Whether you are unwell or looking to prevent illness we have a personalised solution to offer.
The Crossgates Story
Crossgates was founded by Julie Dodgson in 1998 and from then has developed into a unique business employing 14 members of staff in several departments.
Julie's early years were as a Nursery Nurse who had a passion for fundraising for local schools and playground and as a Sales Manager with a well-known health and beauty manufacturer. The wife of a busy dairy farmer, Julie had huge demands placed on her everyday, raising four children, working full time, keeping the house running and helping out on the farm.
All this was about to change in 1995 when Julie became extremely ill leaving her immobile for twelve months. Julie went down all the conventional routes for her health issues which all proved ineffective. It was only while a close friend was caring for Julie during her illness that she was introduced to different health options, including a consultation with a Homeopath and with his help Julie slowly got her health back on track.
It was at this point where Julie's interest in Homeopathy and its benefits started, and a whole new chapter in Julie's life started.
The business started at Julie's home, Crossgates Farm, by using remedies on her own animals. Through trial and error Crossgates perfected their business and were able to combine their remedies with the Bio-Resonance systems. With continued success larger premises were needed and Crossgates continues to grow to this day with human and animal departments each with its own dedicated staff.
Crossgates help humans and animals all over the world and during the 20 plus years of trading Julie has developed her knowledge base, management and marketing skills and is passionate about her business.
Julie is a Registered Homeopath, Bio-Resonance and Flower Essence Practitioner and holds a certificate in Nutritional Healing.
The Crossgates Ethos
"Natural Health and Well-Being for you and your Family"
"We Care"
Holistic medicine emphasises the need to look at the whole person and we take pride in a system leading to optimal attainment of the physical, mental, emotional, social and spiritual aspects of health care.
The complimentary therapy and holistic health sector is growing in popularity as well as getting recognition and validation in modern healthcare.
Our Motto
"Keep it Simple"